Born September 20, 1908, in Stoneham, Texas, Leon Adam Cleboski was the son of John and Anna Wietrzykowski Chlebowski. To his family, he was affectionately known as Uncle Leon. He was also a real-life hero. A Corporal in the 4th U.S. Marine Regiment during WWII, he was stationed in the Southwest Pacific Theatre: Philippine Islands. It was from Corregidor, aka The Rock, that he was taken as a prisoner of war when the island was captured by the Japanese.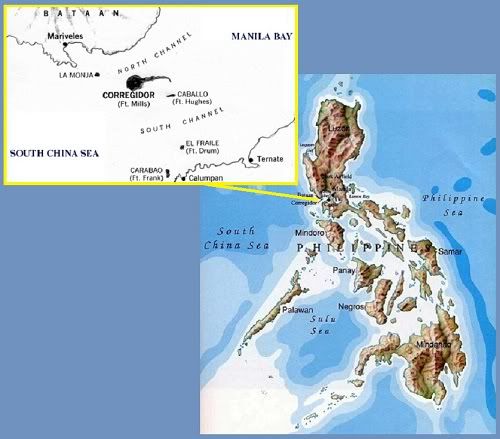 Weighing 170 lbs when taken captive on May 6, 1942, Leon weighed a mere 82 lbs upon his release 3 years later. Although official notice that he was missing was sent to relatives in May of 1942, his status as a prisoner of war was not confirmed until March of 1943. Ten long months of waiting and not knowing for them. Ten months of what grew into three long years of endurance ~ of starvation, abuse and agony ~ for him.
During captivity, Leon spent time in four prison camps. His mistreatment was noted on pages 89-90 in the book
First Into Nagasaki: The Censored Eyewitness Dispatches On Post-Atomic Japan
by George Weller, Anthony Weller and Walter Cronkite. He is listed in the Government and Military Related Records of WWII Prisoners of War and Missing in Action as an Honored Texan.
Uncle Leon was a Marine. He was a man of kind heart as well. He did not flaunt his scars. He did not solicit glory or accolades. He passed away on September 24, 1983, at his home in Houston, Texas. This site is established in his honor.
The documents and letters contained here bear but pale witness to his service and dedication. Below is a timeline of documents and letters pertaining to his military life. As additional materials are transcribed, they will be posted.
December 6, 1945 ~ Letter from President Harry Truman, President of the United States, recognizing Leon Cleboski's service and offering the nation's appreciation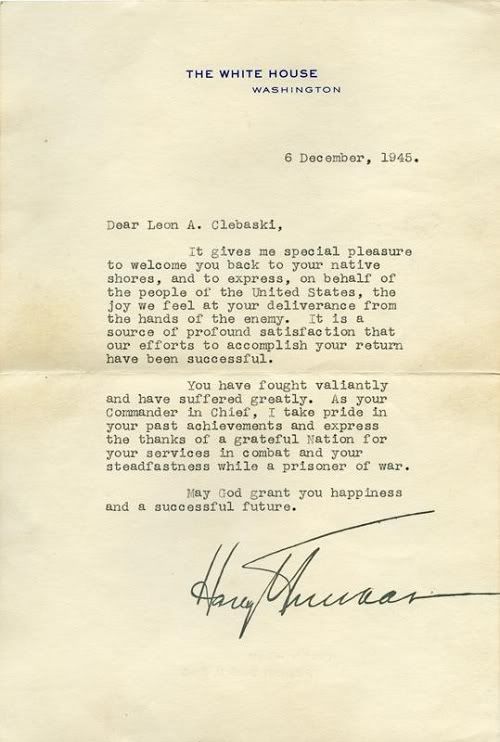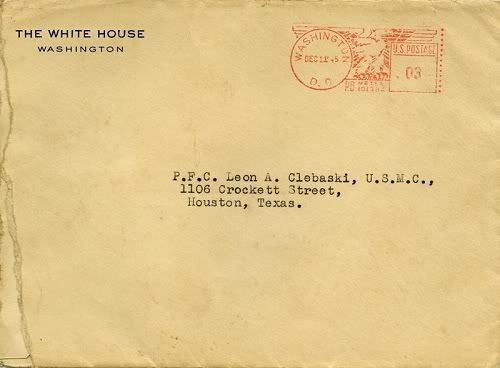 Timeline via DocumentsMay 9, 1942 ~ re: MIA status … telegram to John Cleboski from T Holcomb, Commandant USMC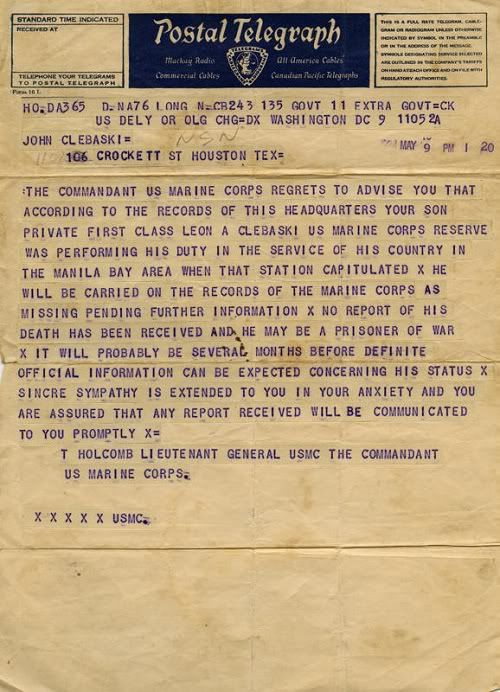 March 22, 1943 ~ re: POW status confirmation … letter to John Cleboski from CP Lancaster, Captain USMC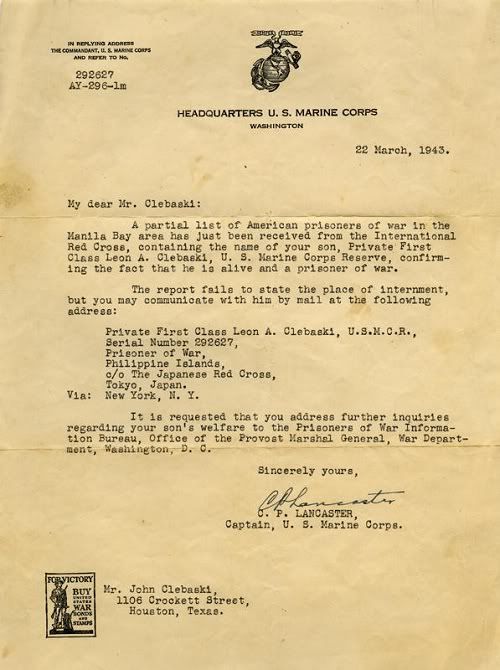 Retrospective letter circa 1970s ~ re: conditions encountered after capture … letter written by Leon Cleboski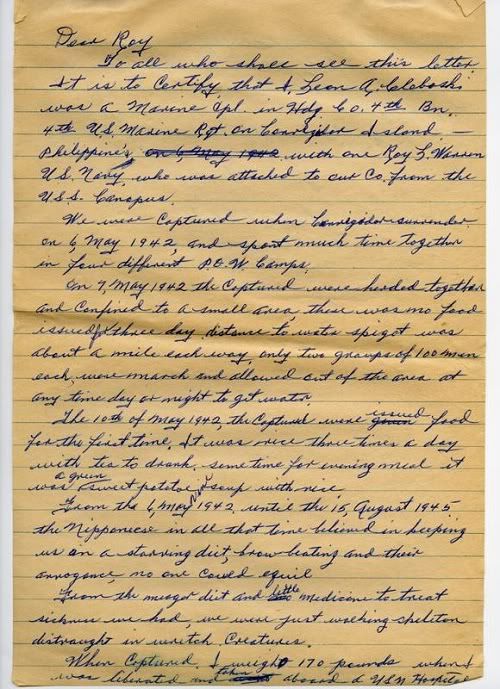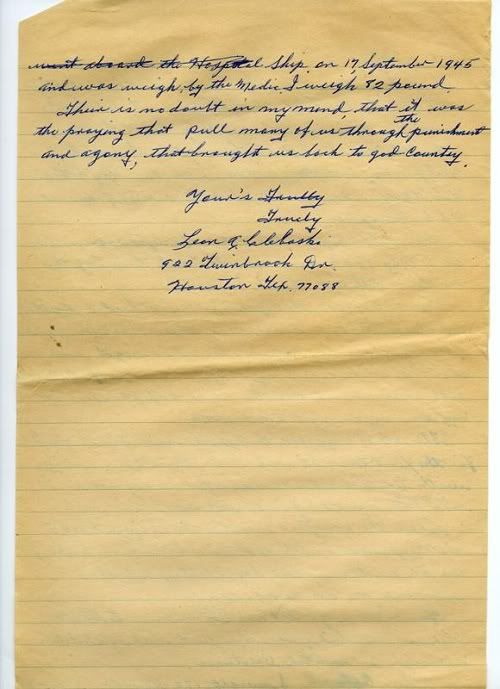 Photo of Bilibad POW Camp

Notebook cover of friends held at Cabanatuan POW Camp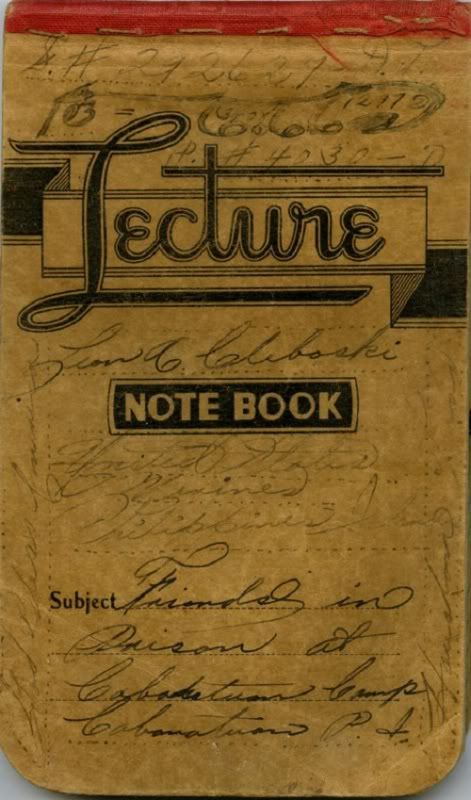 January 20, 1945 ~ re: transcription of Radio Tokyo broadcast containing message from Leon Cleboski … letter to Frank Cleboski from T.S. Hare, Lieutenant Commander, US Navy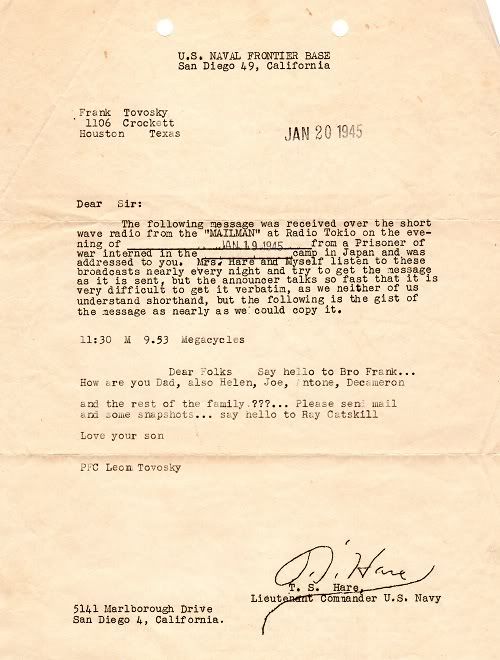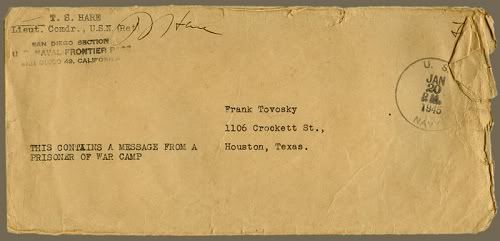 January, 1945 ~ re: Houston newspaper article concerning the Radio Tokyo broadcast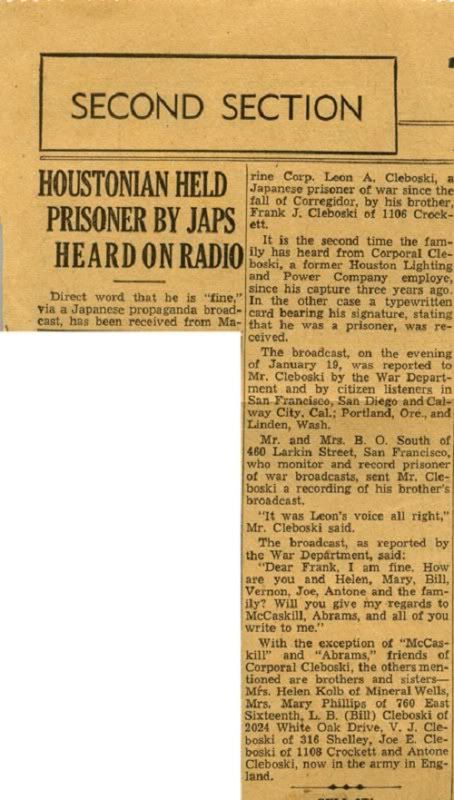 October 6, 1945 ~ re: confirmation of Leon's release from Japanese confinement … telegrams to L.B. and John Cleboski from A.A. Vandegrift, Commandant USMC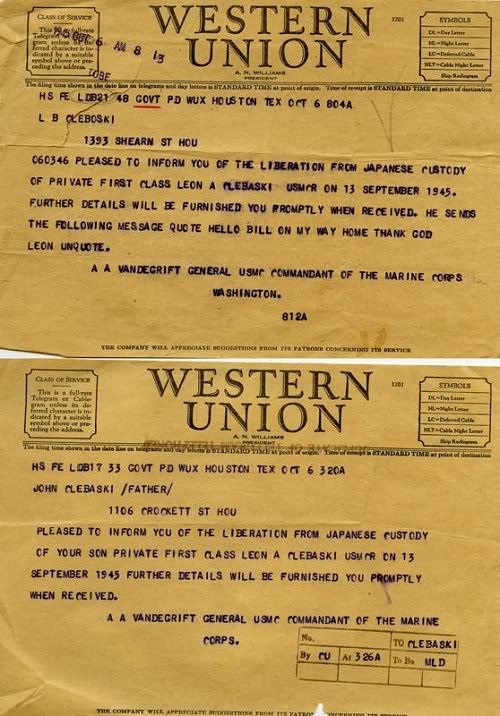 October, 1945 ~ re: confirmation of Leon's return trip and POW camps where he was held … letter to family from Staff Sergeant Robert A Hunter, USMC Correspondent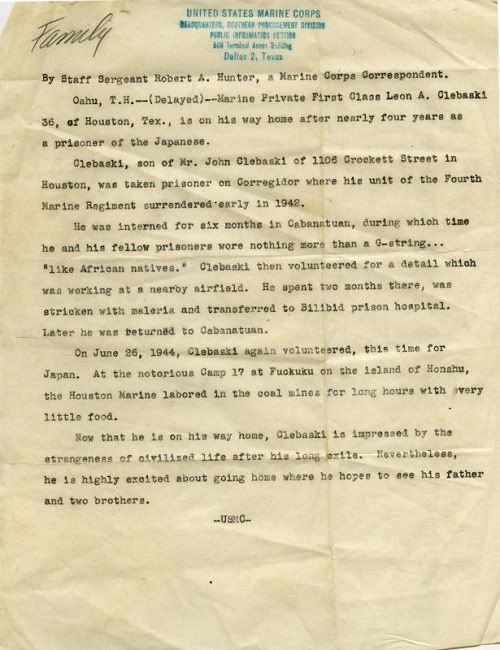 September 21, 1945 ~ re: homecoming letter to Frank Cleboski from Leon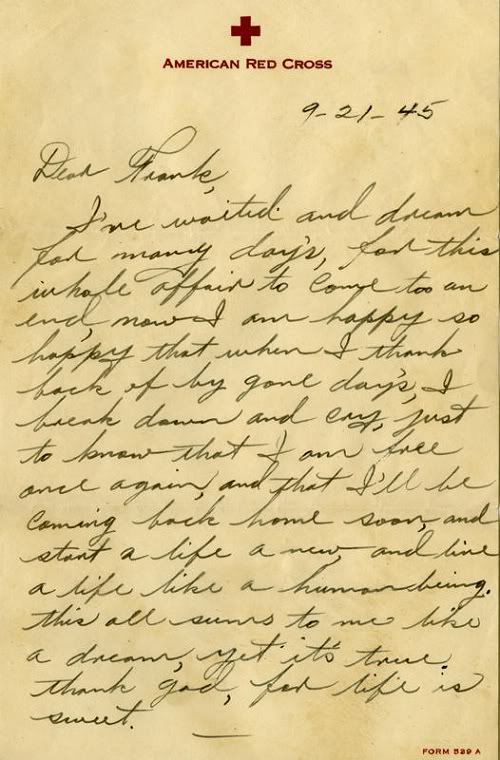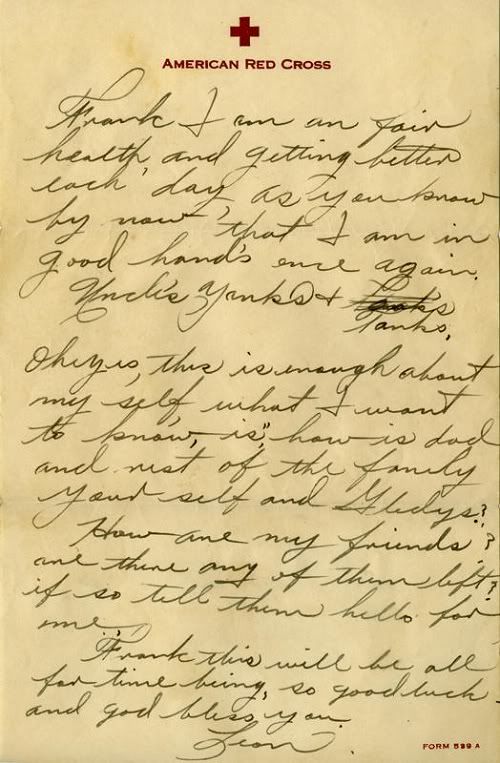 November 2, 1945 ~ re: return to freedom … baggage claim check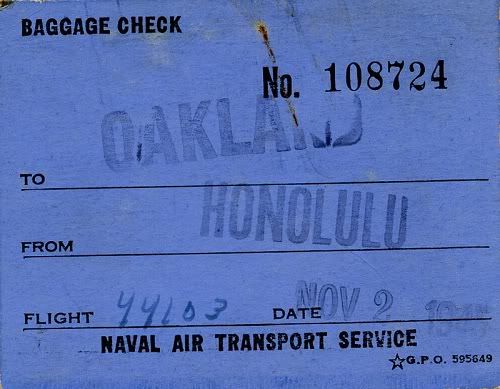 November 5, 1945 … re: Repatriation POW Identification and Liberty Card